Me gustaría estar allá pero Marty habla español mucho mejor que yo :-)
Vaya aquí para más información.
For my fellow HEC-RAS Users who are in or around Spain, my colleague
Marty Teal
will be teaching our
HEC-RAS 5.0 2D Course
in two locations in October 2016. Oct 19-21 in Barcelona and Oct 24-26 in Seville.
Wish I could be there, but Marty speaks much better Spanish then I do. :-)
For more information, click
here
.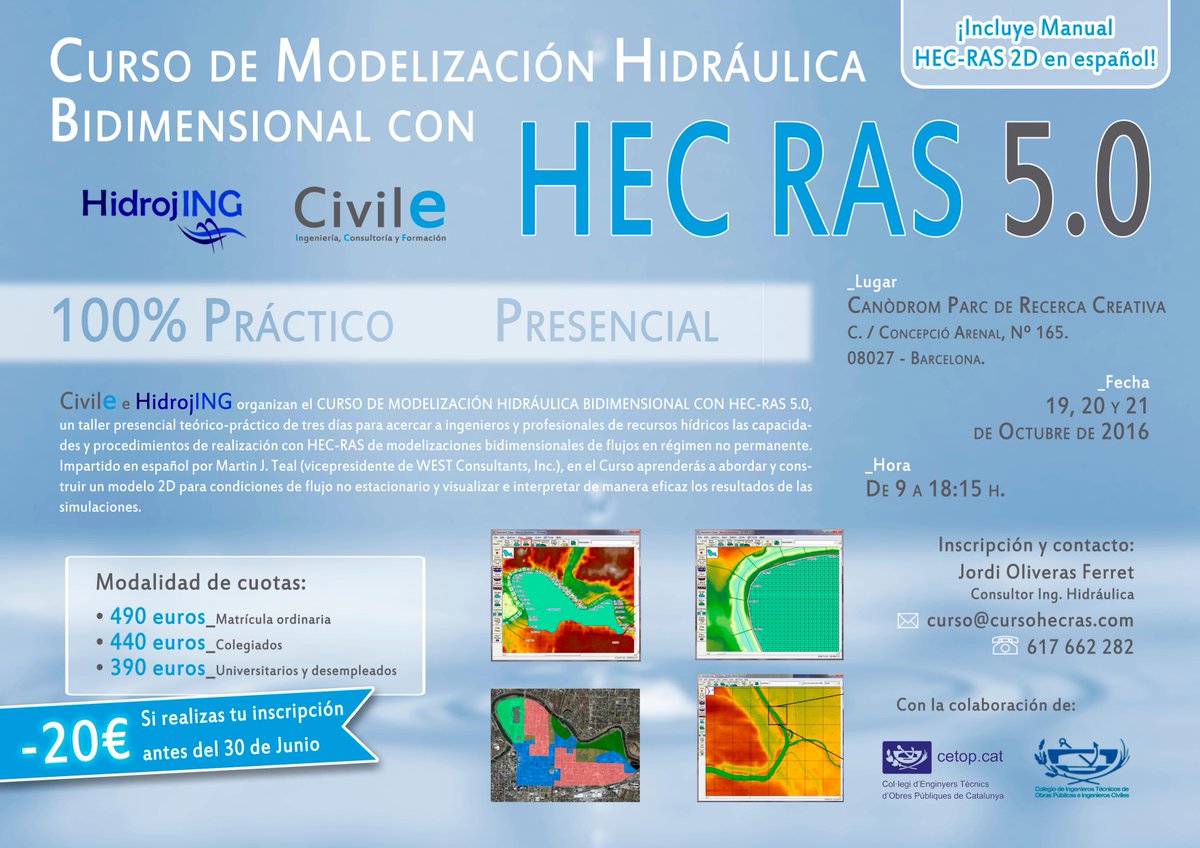 And for you English-speaking HEC-RAS users, there is still space for more attendees at the
London class in July
. But don't wait too long to register, there will be a limit.